Tuesday Jan. 8th:
Yesterday was not good with the reading, but HEY! New Castle...right? Right? lol Anyhoodle, I'm gonna try harder to squeeze in books as much as I can today. Still have work, but I think a "thon" is a great excuse to let some housework slide...yuppers! So here goes!
Challenge:
Cover Love
We were asked to pick a book that you love and explain why...I chose the original cover of Stephen King's The Stand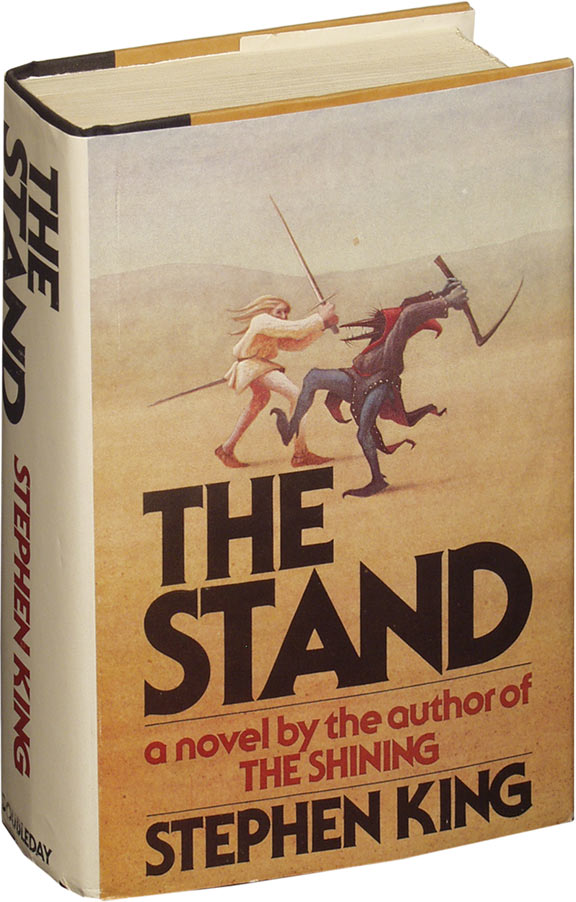 I picked it because of the ridiculous factor. I'm not saying I don't "get" the cover, but the artwork makes it look like a fantasy novel, when in fact I would consider it one of the first dystopian novels that I ever read. Also, it's one of my favorite books and thusly if you have not read it YOU SHOULD!
Update 1:
Book: Sydney West by R. Mckinsey
Finished:
YES
Review Written: Yes!
Notes: So much win! I finished my 1st book of the thon! I loved it. My review is up tomorrow so look for it! :) It was SO Good y'all!
Day's Totals:
Books Finished:1
Pages Read: 207