About:
A two-hundred-mile labyrinth of dark storm drains serves as a refuge for the delusional stalker who will go to any lengths to possess fragile, emotionally isolated Emilie Davis. To survive, Emilie will have to confront the secrets of her past she has kept locked away from everyone, including herself. Emilie is a master escape artist—she's fled a manipulative mother and a controlling ex-husband. But it's impossible to evade a stalker who uses a bank robbery as a ruse to kidnap her. He's still out there, hiding in the Las Vegas tunnels and dodging police. Emilie's life careens out of control as her assailant continues his pursuit. She has nowhere to turn but to Nathan Madigan, the hostage negotiator who worked the robbery. Nathan is haunted by his failure to protect a loved one fourteen years ago and dedicates his life to saving others. Determined to catch the lunatic hunting Emilie, he finds himself losing his professional detachment. He fears history is about to repeat itself if he cannot protect Emilie from the Taker's obsession.
The police close in on the Taker's identity as Nathan and Emilie grow closer to each other and to resolving the misery of their own pasts. At the height of The Taker's madness, his attempt to replace someone he's lost will either kill them all or set them free.
Author Bio:
Raised in southeastern Iowa, Stacy Green grew up watching crime shows with her parents, so her love of suspense and psychological thrillers is no surprise. She's fascinated by the workings of the criminal mind and explores true crime on her popular Thriller Thursday posts at her blog, Turning the Page.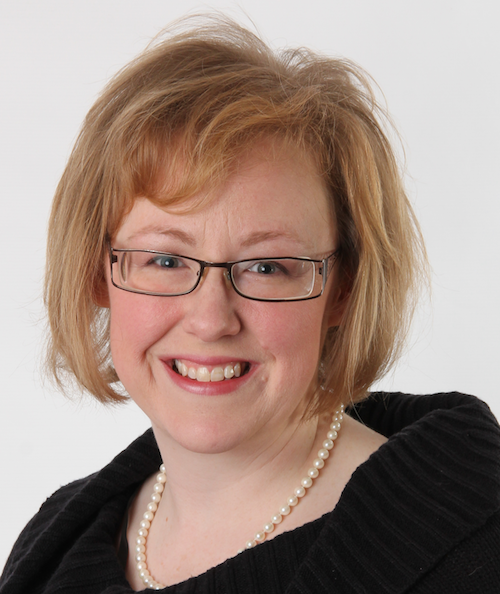 After earning her degree in journalism, Stacy worked in advertising before becoming a
stay-at-home mom to her miracle child. She rediscovered her love of writing and wrote several articles for a city magazine before penning her first novel. She shelved the long drama and began working on a suspense book set in Las Vegas, featuring a heroine on the edge of disaster, a tormented villain, and the city's infamous storm drains that house hundreds of homeless.
Into The Dark
is suspense with a dash of romance, and Stacy is hard at work on her next book, a darker, grittier thriller set in the Deep South.
When she's not writing, she spends all her time with her precocious daughter, supportive husband, and their three obnoxious but lovable canine children.
Follow Stacy online at her
Blog
,
Twitter
,
Facebook
, and
Web site
.
My Thoughts:
Talk about an edge of your seat thrill ride! This book was FUN and at points legit TENSE! I loved how everything seems random at the start, it's just a normal bank robbery right? WRONG! You quickly begin to realize that nothing is as it seems, and Emilie is probably in more danger than first expected.
I definitely am glad that the romance wasn't super heavy. I think that overdoing it on the LURVE would have killed what suspense and tension Stacy Green had built up. Don't get me wrong I liked this aspect too, but still. I think this added an element, but didn't distract from the main plot of the story which is super groovy!
The writing is excellent. The characters are developed. Yes, Emilie doesn't always make the right decisions, but she's smart and tough yet has that vulnerable side that makes her an incredibly realistic character. Good story writing Mrs. Green!