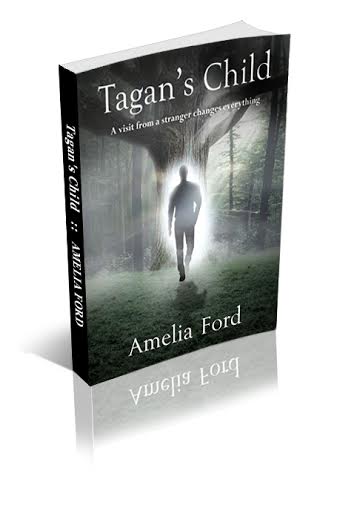 Title: Tagan's Child
Author: Amelia Ford
Publisher: Carroll Publishing
Pages: 444
Genre: Romantic Suspense
Format: Paperback/Kindle
The day after the first anniversary of her sister's death, twenty six year old Sophie McAllister is paid an unexpected visit from a handsome stranger who delivers some disturbing news about her eight year old nephew and ward. Just when Sophie thought her life was getting back on track, she is forced to put her trust in a man with an extraordinary secret. She begins a perilous journey that not only threatens everything she holds dear, but also challenges her innermost fears. Does Sophie have the courage to defy her enemies, face her fears and open her heart to a man who promises a future that is out of this world?
A captivating love story about one woman's struggle to protect, let go and love.
Book Links:
My Review:
This book totally drew me in from page one and kept up that momentum til the end. It's got a very healthy dose of fantasy and suspense that really made me happy. The plot was pretty tight and the writing was done with a lot of skill.
I really enjoyed the romance element too. It certainly got hot in some scenes, which yeah I'm totally down for! It also came across as a a truly touching love story, filled with drama, drama, and oh yeah...more drama. Sometimes that's all a gal needs to have a good time!
I do think that this could be the start of an amazing series, and hope that the next one comes out really quickly!

About The Author:
Amelia Ford lives in Kent, UK with her husband, three children and a variety of four legged and feathered friends. Tagan's Child is her debut novel. She is working on her second novel due to be released later this year.
For More Information