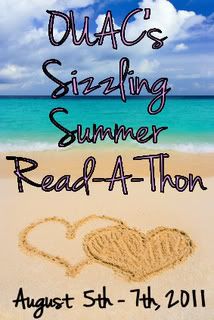 After the mishap yesterday I hope today goes a LOT smoother! I work 8am-12 (noon) but I will read if I can during then go full out after that!
My plans for today:
catch up with the Mist of Avalon
The Way of Kings (til part 2)
Ready Player One
Status: #1
Starting Book: The Way of Kings (nook)
Total Pages Read: 0
Books Finished:0
Notes: I had a very busy shift at work today so I got absolutely not spare time to read! :( Full blast from here on out!
Status: #2
Starting Book: The Way of Kings (nook)
Total Pages Read: 65 Books Finished:0
Notes: We got caught up in back to school shopping crazy wackiness! :( I am failing this read-a-thon like a boss :(