It's back to school today for my son! My little man is in 3rd grade now! *sniffles* So old....him..but also me! So this week I plan to FULLY take advantage of my new found quiet time! Embrace the quiet house and read my silly heart out! YES! I am pleased!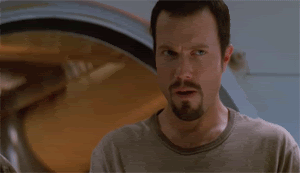 Don't judge me! ....please...? *whimper*
What I have on Deck:
Speaker for the Dead (Finish)
Saving Ruth
The King's Damsel
Deception
Wolf Hall (read-a-long)
The Cider House Rules (read-a-long)
Reviews Coming up:
Dare Me
Pretty When She Dies
So what's your plans for this week? When do you kids go back to school? Do you increase your reading time when they do?
Talk to me peoples! :)
Random I know. I could not help it.